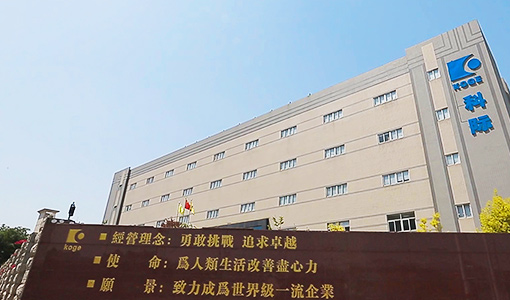 In 1978, Koge Micro Tech Co., Ltd was established in Taipei, Taiwan and our Xiamen factory was founded in Mainland China in 1993 by Mr. Kunlin Chang, the founder of Koge. By following Mr. Chang's mission and vision statement, Koge has been striving to be the leading company as one of the largest manufacturer of precision pumps and valves in the world. Koge specializes in designing and producing all types of precision pumps and valves including Air pump, Vacuum pump, Water pump, Gear pump and Electromagnetic pump; One-way solenoid valve, Two-way solenoid valve, Three-way solenoid valve, Combined-type solenoid valve, Linear-type solenoid valve and Solenoid valves. Koge's products are used and sold widely in various fields, such as fuel cell, energy and environment, environmental monitoring, detection analysis, medical devices, automotive products, healthcare equipment, beauty care apparatus and household appliance. Koge has achieved numerous patents in many countries and has passed ISO9001, ISO14001, and IATF16949 certifications.

There are nearly 1,000 employees at Taipei headquarters and Xiamen factory in 2015. "KOGE" has been marketing its own brand as well as provides OEM/ODM service worldwide. We have developed and provided the highest quality products and services in the market and have gained long-term trust with all our customers.

Looking ahead, we will keep focusing on our enterprise spirit of teamwork, responsibility, integrity and creativity in order to continue meeting the satisfaction of our customers, along with growing our business stably in ways that could positively impact the communities and societies in which we serve. Koge will ensure the quality and reliability of our products for the satisfaction and well-being of all human being.